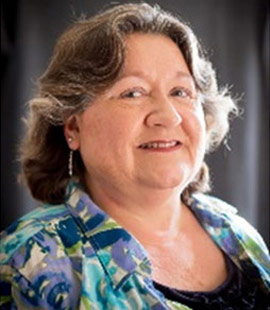 Paula Kovarcik
---
EDUCATION: LPCMH
PHONE: 302-448-4266
Paula Kovarcik is a licensed mental health counselor and certified addiction counselor. She holds a Master's of Science degree in counseling and a Bachelor's of Science degree in psychology from Wilmington University.
She enjoys working with clients of all ages. Her focus is on assisting clients to meet the challenges of life, grief, anxiety and depression. Paula has worked with clients who struggle with addiction, by showing them respect and offering guidance and support in their recovery.
Paula grew up outside Washington DC in Hyattsville MD. She moved to Delaware over 30 years ago and has lived in the Rehoboth area for 6 years. She began practicing meditation 10 years ago. Paula uses her free time to swim, spend time with her grandchildren, and visits the Lewes Dog Park with her Shih-tzu – "Pixsea" and her Yorkie – "Raz". She enjoys watercolor painting, Mandala coloring and learning about the mind.