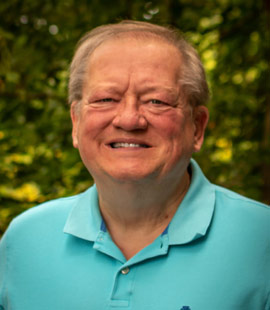 Rick O'Leary
---
EDUCATION: Ed.D.
PHONE: 302-448-4266
Richard A. O'Leary is a psychologist with 25 plus years of clinical work.
Dr. O'Leary has worked in college and university counseling centers as Assistant Director of the Counseling Center at Kalamazoo College and Acting Director of the Counseling Center at Albian College. He also completed an APA approved Clinical Internship at the University of Maine Health Center.
He also was Director of Therapy at Easter House, a methadone treatment facility in Michigan and was Adjunct Faculty in the Specialist in Alcohol and Drug Abuse Program at Western Michigan University for several years.
He then developed and led two mental health programs for Blue Cross in Michigan, one with 30,000 members and another with 200,000 members.
Following this, he worked with the Devereux Foundation as a unit psychologist working with autistic children and others with significant developmental concerns. While there, Dr. O'Leary also consulted with Rockford Psychiatric Facility in Delaware and helped to launch their adolescent dual diagnosis program.
As a consultant, he also worked with General Electric to help create their Fitness for Duty program and later joined Public Service Electric and Gas in their medical group as a psychologist in their nuclear power program.
O'Leary's extensive educational background includes a B.A. in Sociology and a Master's degree in College Counseling, both from the University of Delaware; he also has a doctorate in Counseling Psychology from Western Michigan University.
He serves as an Adjunct faculty member at Rowen University of Medicine and is a member of Rotary International.